NFL Mock Draft by Jordan Eghdamzamiri
Posted on April 25, 2019

2019 NFL Mock Draft

1.
Arizona Cardinals: Kyler Murray, Quarterback, Oklahoma
"Kyler is a freak…..I would take him with the first pick of the draft if I could." -Kliff Kingsbury in October 2018.  It just so happens that the new head coach of the Arizona Cardinals has the first pick of the draft, and the rumors of moving on from last year's first round quarterback selection, Josh Rosen, and taking Murray seems to be picking up more steam by the week.
2.
San Francisco 49ers: Nick Bosa, Defensive End, Ohio State
The 49ers have been vocal about adding a presence off the edge to compliment their talented defensive front.  Despite the Dee Ford trade and extension, San Francisco is still looking for another edge piece to put the defensive line into elite company, and the second Bosa brother is sure to accomplish this goal.
3.
New York Jets: Josh Allen, Defensive End, Kentucky
The new-look New York Jets have been searching for an elite edge rusher for many years.  Gregg Williams should love the do-it-all Kentucky product whose stock skyrocketed throughout his senior year.  Along with C.J. Mosley, Leonard Williams, and Jamal Adams, Allen could help propel the Jets' defense towards one of the league's top units.
4.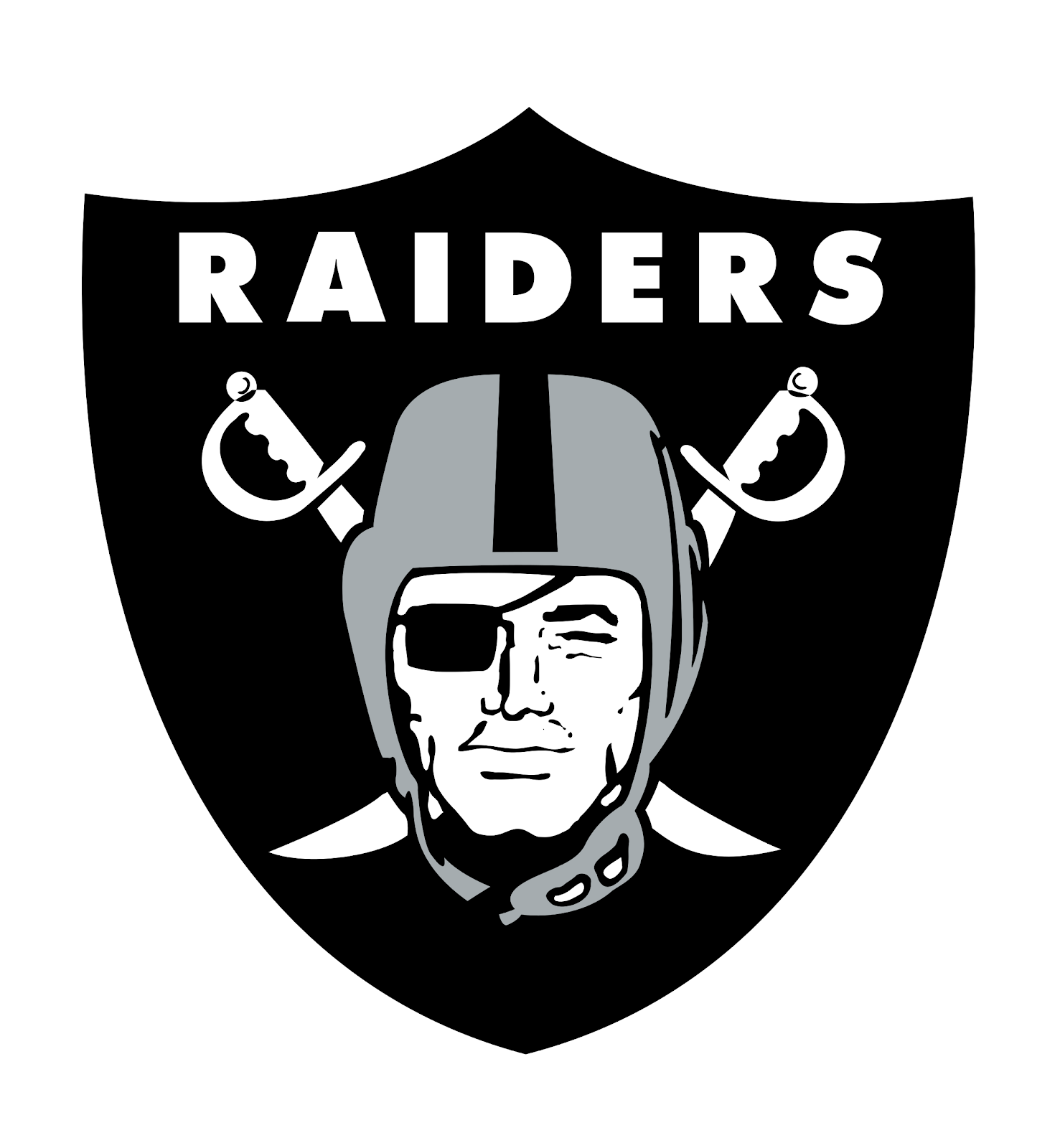 Oakland Raiders: Quinnen Williams, Defensive Tackle, Alabama
Jon Gruden's preseason Khalil Mack trade leaves a glaring need off the edge.  However, with the top two edge rushers off the board, taking the best player on the boards of many is too intriguing to pass up.  Quinnen Williams has reportedly wowed many with not only his constant disruption in 2018 under Nick Saban, but through the interview process as well,
5.
Cincinnati Bengals (from proposed Tampa Bay Buccaneers trade): Dwayne Haskins, Quarterback, Ohio State
The first draft pick of the post-Marvin Lewis era must be a monumental pick for the franchise that signifies change and hope for the new-look Bengals under Zac Taylor.  The trade to keep quarterback Dwayne Haskins in the state of Ohio after his phenomenal season for Ohio State is a move that indicates that owner Mike Brown is ready to leave the conservative ways in the past and take a risk that will make Bengals fans interested again.
6.
New York Giants: Ed Oliver, Defensive Tackle, Houston
With Haskins off the board, the string of sorrows for the Giants' offseason continues.  Ed Oliver, who will provide explosive play from the interior of the defensive line, is not such a bad consolation prize.  Although Oliver's draft stock dropped in 2018, the talent is still present, and should be a force to be reckoned with for years to come.
7.
Jacksonville Jaguars: Jawaan Taylor, Offensive Tackle, Florida
Following the tumultuous 2018 season in Jacksonville, Blake Bortles was sent packing in favor of Nick Foles.  In order to create the cap space to spend on the former Super Bowl MVP, David Caldwell had to release many starters around the roster, including starting tackle Jermey Parnell.  Taylor has risen up draft boards, and does not have to travel far from Gainesville to Jacksonville.
8.
Detroit Lions: Devin White, Linebacker, Louisiana State
The first season under head coach Matt Patricia was a disaster for Detroit, and there are many different directions for the Lions to follow in this year's draft.  Despite interest in trading down, Devin White is a dominant force in the middle of the defense that has desperately needed support for years. White is an explosive athlete that improved every year at LSU, and will provide the Dont'a Hightower-like defender for Patricia.
9.
Buffalo Bills: Jonah Williams, Offensive Tackle, Alabama
The Bills have taken quite the modest approach to building around Josh Allen, last year's quarterback selection, in free agency.  Despite many new additions up front, the situation at left tackle is not quite settled, but Jonah Williams' tape during his Alabama career speaks for itself.  Despite not being as big an athlete as Jawaan Taylor or other offensive line prospects, Williams is the most technically sound tackle in the draft, and will solidify the Bills' protection.
10.
Denver Broncos: Drew Lock, Quarterback, Missouri
John Elway has struggled to effectively replace Peyton Manning since his retirement, and Joe Flacco is not the long-term solution.  Elway has a clear liking for the big, tall, strong-armed quarterback that he was during his playing days, and many of those traits are present in Drew Lock's skillset, which makes it a natural fit in the Mile High City.
11.
Tampa Bay Buccaneers (from proposed Cincinnati Bengals Trade): Devin Bush, Linebacker, Michigan
After a trade down in the draft for the second straight season, the defense has to be the focus for the Buccaneers, with talent needed at all levels.  The best defensive prospect available is the Michigan linebacker who, although not quite as athletic as Devin White, is more technically sound and fully capable of being a impactful day one starter.
12.
Green Bay Packers: T.J. Hockenson, Tight End, Iowa
After the disastrous 2018 season, the Packers decided to leave the conservative approach to team building and spent big in free agency to patch up holes on both sides of the ball.  One of the needs that remains is another reliable pass-catcher for Aaron Rodgers, and T.J. Hockenson has shown signs of being a George Kittle-like dual-threat tight end. Blockers at the tight end position in college are rare with spread offenses, but Hockenson's willingness to block as well as his smooth route tree should provide a fan-favorite in Green Bay.
13.
Miami Dolphins: Brian Burns, Defensive End, Florida State
Miami is likely undergoing a full-blown rebuild, with new head coach Brian Flores tasked with leading the way.  Flores was able to get the most of Trey Flowers as the de facto defensive coordinator for the Super Bowl champion Patriots.  Although Brian Burns is not the same type of player, the athletic upside and production despite the disastrous season for the Seminoles makes for a worthwhile selection, allowing Burns to stay in the state of Florida.
14.
Atlanta Falcons: Christian Wilkins, Defensive Tackle, Clemson
Injuries zapped the Falcons of a chance make it back to the Super Bowl with a roster full of stars.  There are not many holes that need to be filled, and Christian Wilkins will provide depth and support for a run defense that was among the league's worst in 2018.  Wilkins will be an important piece whether or not Grady Jarrett is with the team long-term.
15.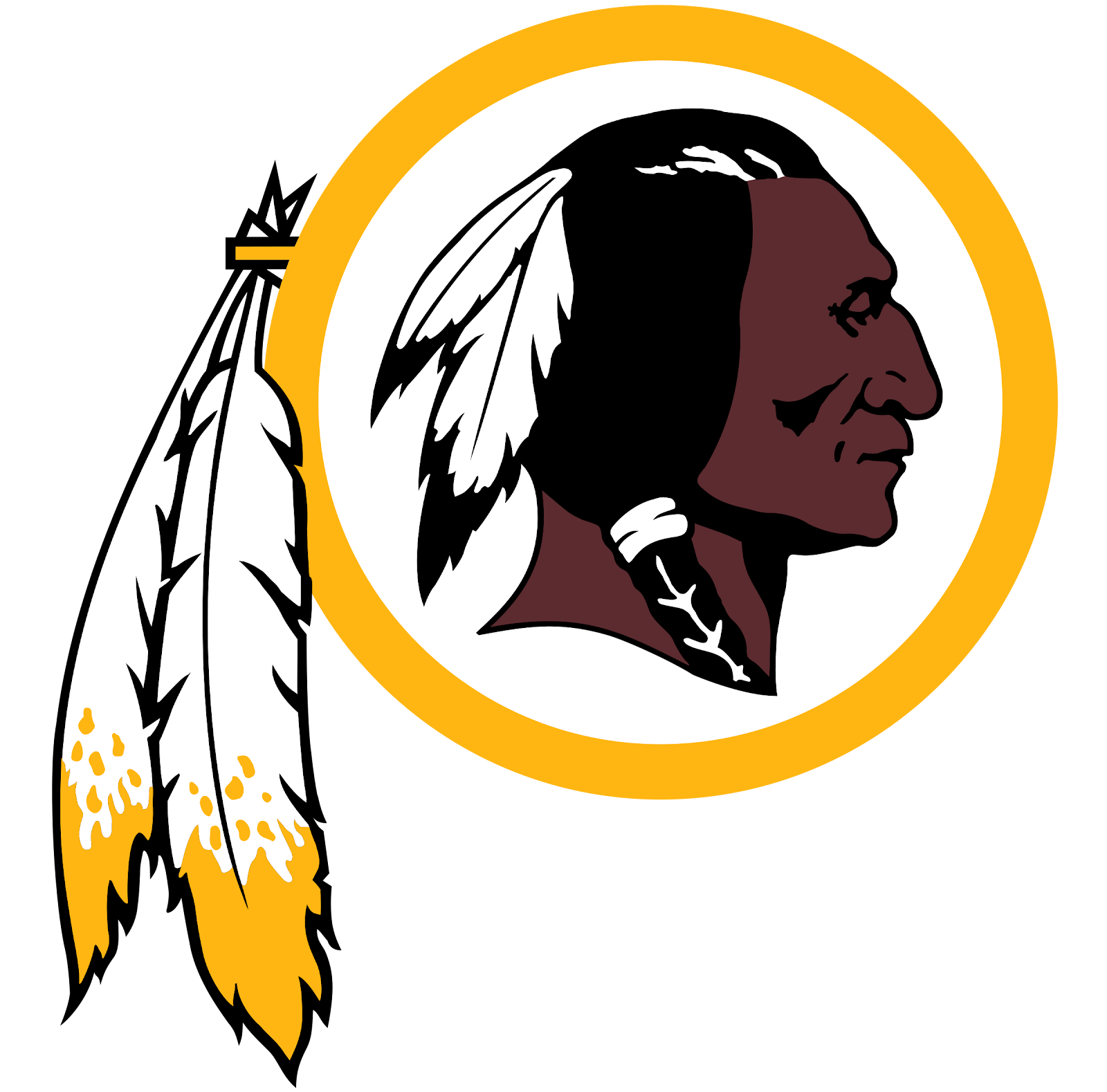 Washington Redskins: D.K. Metcalf, Wide Receiver, Ole Miss
Poor Washington.  Alex Smith's gruesome injury wiped away the chances of D.C. securing the division title, and the prospect of mediocrity at quarterback with Case Keenum and Colt McCoy is sure to not put butts in seats at FedEx Field.  However, D.K. Metcalf is a prospect who has picked up lots of steam and excitement since the Draft Combine. Metcalf's potential is unmatched by any other receiver of the 2019 bunch, and Bruce Allen and Dan Snyder's selection could excite 'Skins fans at least a bit.
16.
Carolina Panthers: Montez Sweat, Defensive End, Mississippi State
Among uncertainty surrounding the availability of Cam Newton for the 2019 season, it is hard to project what the Carolina is thinking sitting in the middle of round one.  One of the biggest needs of the Panthers is an edge rusher following the departure of Julius Peppers. Montez Sweat, despite the heart condition, is considered one of the most talented of the stacked edge rushing talent pool of this year's draft.
17.
New York Giants (via Cleveland Browns): Daniel Jones, Quarterback, Duke
After missing out on Haskins with John Elway jumping a spot ahead of Dave Gettleman, the future of the Giants needs a new signal caller to overtake Eli Manning.  Duke's Daniel Jones has drawn some comparisons to Manning with his willingness to trust receivers, and solid stature.
18.
Minnesota Vikings: Cody Ford, Offensive Tackle/Guard, Oklahoma
It was believed that the Vikings had no needs going into the 2018 season, however, the season took a downturn quickly.  The $84 million man, Kirk Cousins, has endured much of the blame, but his protection did not do wonders in helping him. Cody Ford can play right guard and right tackle, and should improve a weakness on a roster without many of them.
19.
Baltimore Ravens (from proposed Tennessee Titans trade): N'Keal Harry, Wide Receiver, Arizona State
The new era of Baltimore Ravens football has come.  Out are Ozzie Newsome, Joe Flacco, Terrell Suggs, longtime Ravens icons.  Lamar Jackson leads the future, and a pass-catcher to assist him is needed.  N'Keal Harry is a big receiver with a large catch radius and phenomenal hands, who should provide Jackson with a number one threat on the outside, and jumping in front of the division rival Steelers to do so is imperative.
20.
Pittsburgh Steelers: Greedy Williams, Cornerback, Louisiana State
The 2019 offseason has brought with it a whirlwind of transition in the AFC North.  While the Steelers try to move on from the Antonio Brown and Le'Veon Bell chaos, GM Kevin Colbert seems to be taking a more prudent approach to building the roster, and the secondary has needed an upgrade, and the LSU product is the best cover corner prospect in the draft to help bolster the unit.
21. 
Oakland Raiders (from proposed Seattle Seahawks trade): Rashan Gary, Defensive End, Michigan
The Seattle Seahawks have only five total picks in the draft, so a move back to pick 27 with the Raiders makes sense.  Rashan Gary has been rumored to fall in the draft due his lack of development thus far. However, Jon Gruden and Mike Mayock have shown a willingness to get aggressive for high-end talent, and the upside on Gary is too high to pass up at this spot.
22.
Tennessee Titans (from proposed Baltimore Ravens trade): Clelin Ferrell, Defensive End, Clemson
After moving back with Baltimore, Tennessee has the ability to fill one of the few needs that remains on the Titans' roster off the edge.  Tennessee has a deep roster, and another young pass-rusher can take Mike Vrabel's defense over the top.
23.
Houston Texans: Andre Dillard, Offensive Tackle, Washington State
Houston does not have a more glaring need than the offensive line to keep 2018's most sacked quarterback in Deshaun Watson upright.  Andre Dillard has risen up draft boards with his size, footwork, and reach.
24.
Oakland Raiders (via Chicago Bears): Noah Fant, Tight End, Iowa
The third first round pick for the Raiders needs to be used on another weapon for Derek Carr, and why not find the replacement for Jared Cook who left for New Orleans in free agency?  Noah Fant, although not a committed blocker, displays tremendous route-running, and an Evan Engram-like feel to his run-after-catch ability.
25.
Tampa Bay Buccaneers (from proposed Philadelphia Eagles trade): Byron Murphy, Cornerback, Washington
Philadelphia could use another linebacker, but with the first-round talents off the board, a trade back with Tampa Bay makes sense, as the Buccaneers have a glaring need in the secondary.  Byron Murphy possesses elite level ball skills and smooth athleticism to improve the Buccaneers' greatest weakness.
26.
Indianapolis Colts: A.J. Brown, Wide Receiver, Ole Miss
The over-achieving Colts did a marvelous job in the 2018 draft in finding and developing young talent to help lead them back to the playoffs.  However, there are more holes to fill on the roster, namely another big-time receiver in the passing game as T.Y. Hilton inches closer to age 30.  A.J. Brown was the more productive of the two first-round receivers at Ole Miss and the versatile receiver could be a favorite of Andrew Luck for years to come.
27.
Seattle Seahawks (from proposed Oakland Raiders trade via Dallas Cowboys): David Edwards, Offensive Tackle/Guard, Wisconsin
After trading back for some extra picks, the Seahawks need to address the right side of the offensive line, and Wisconsin has been known for producing great NFL talent at those positions.  Although not quite an avid pass-blocker, he is excellent in the run game, which is the identity that revived the Seahawks' 2018 season.
28.
Los Angeles Chargers: Dexter Lawrence, Defensive Tackle, Clemson
The promising 2018 Chargers' season went by the wayside due to the failure in run defense against the New England Patriots.  Run support is one of the biggest needs that remains on the Chargers' roster, and another piece of the elite Clemson defensive line will help this weakness.  Lawrence's talent is undeniable, however, there are some off-the-field concerns, but the risk is worth it for the Chargers if they want to contend for the Super Bowl.
29. 
Seattle Seahawks (via Kansas City Chiefs): Chase Winovich, Defensive End, Michigan
Following Wednesday's trade of Frank Clark, the need for a pass-rusher opens itself up, and Chase Winovich was highly productive throughout his Michigan career.  Although not a great athlete, the numbers speak for themselves, and Winovich would contribute right away.
30.
Green Bay Packers (via New Orleans Saints): Nasir Adderley, Defensive Back, Delaware
The second of the two first round picks for the Packers can be used on the other side of the ball, where another safety is needed.  Nasir Adderley, cousin of former Packers cornerback and Pro Football Hall of Famer Herb Adderley, is one of the top, if not the top safety prospect of the draft, with good coverage skills from his experience playing cornerback.
31.
Los Angeles Rams: Garrett Bradbury, Center/Guard, NC State
After the disappointing Super Bowl appearance, the Rams look to improve a few of the positions left with holes after free agency, and a starter on the interior of the offensive line is needed after the departure of Rodger Saffold.  Bradbury will help bring the youth and athleticism to an aging and deteriorating offensive line.
32.
San Francisco 49ers (from proposed New England Patriots trade): Hakeem Butler, Wide Receiver, Iowa State
The New England Patriots love to trade down from the first round for mid-round picks, and the 49ers desperately need a receiver with size on the outside.  The current wide receiver room contains lots of speed, but Jimmy Garoppolo needs another big target. Butler has some drop and route-running problems, but his contested catch ability is an undeniable trait.